Perth - Support Workers - Transitions Service
Location: Perth
Salary: Earn up to £21,028.16 per year
Full time
Perth - Transitions Service - Support Workers:
Earn up to £21,028.16
Full-time & Part-time shifts available
PE02/SW/TRA
As a Support Worker working within the transition team in Perth you will be part of team based at a new transition house at Rannoch Road, Perth. You will provide social, emotional and practical support to two young people as they transition from family support, supported accommodation, foster care into an independent living environment. Support Workers will be responsible for coordinating direct support on a 1:1 or shared basis to meet young people's agreed outcomes to transition into having the skills to maintain their own tenancy in the community.
A strong desire to make a difference to young people's lives, ensuring a purposeful and planned approach is adopted to ensure emotional and well-being support is promoted to the highest standard, during difficult and uncertain times as young person makes that progress through their transition journey.
There are good opportunities to develop you skill in care due to the diverse variety of support needs in the service.
If you are enthusiastic about supporting people to live their best lives then apply now to join our team!
Your main duties will include but not be limited to:
Working with colleagues as part of an effective and efficient team to support vulnerable people.
Communicate and work well with our supported people to provide individual care and maintain appropriate relationships.
Being responsible in supporting individuals throughout the activities, giving positive feedback and encouragement.
View our job outline here.
Find out what you working week could look like here.
Hear from our current Support Workers here.
Why Ark?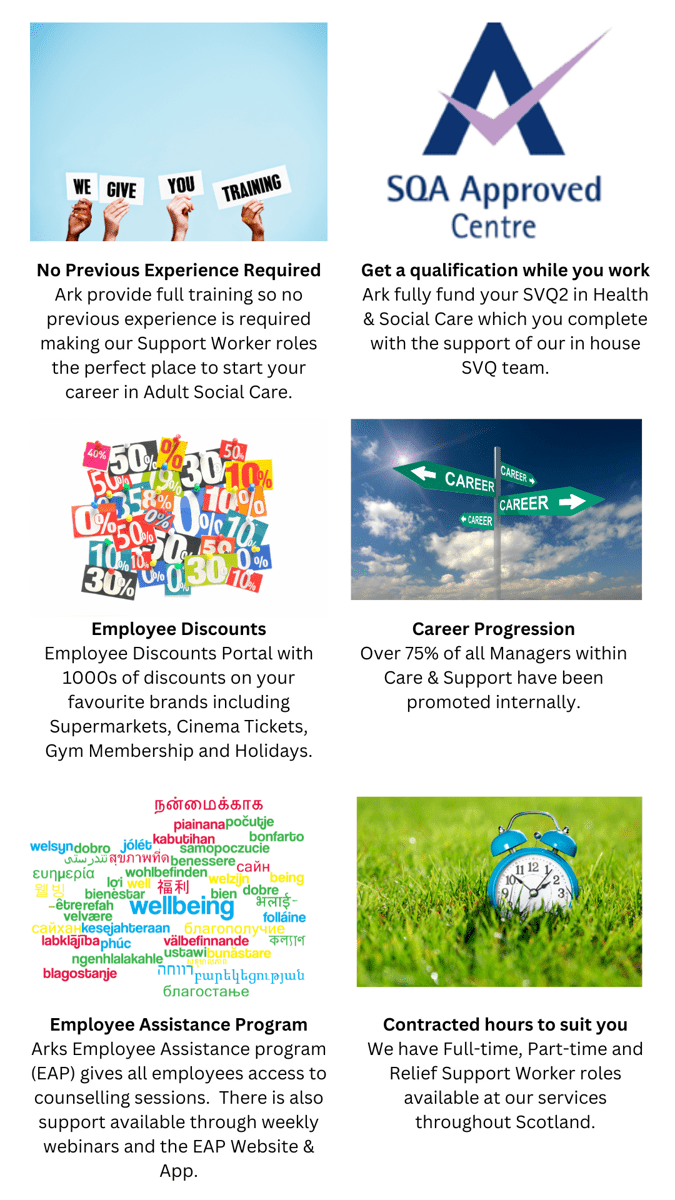 In return for your valuable contribution, Ark will also offer you:
Up to 36 days paid holiday per year pro rata
4% Contributory pension scheme
Cycle to Work Scheme
Fully funded PVG & 1st year SSSC registration paid by Ark
Our employees told us in a recent survey that they stay with Ark because they believe in our values, we have supportive managers who continually appreciate their staff and they love making a positive difference in our supported peoples lives, helping them to achieve their dreams.
Ark would love to hear from you whether you are an experienced Support Worker or new to Social Care.
To apply click the link below.
Scottish Charity No. SCO15694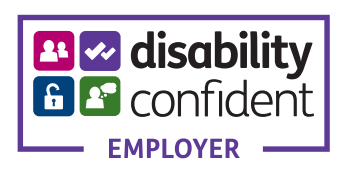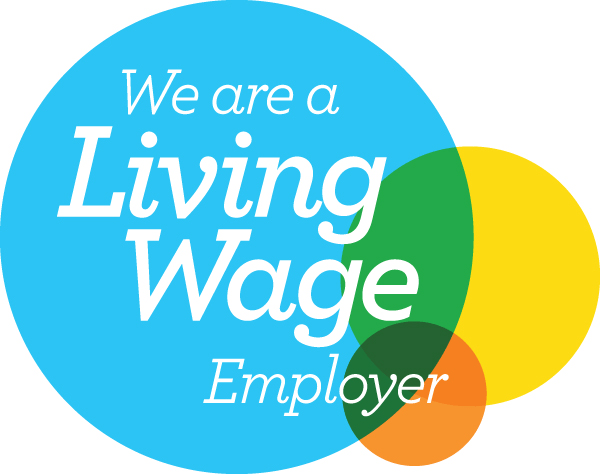 Previous experience of the following is an advantage but not essential as Ark will provide full training: Care Worker, Social worker, Home Carer, Case Worker, Care Assistant, Autism Support Worker, Personal Care Assistant , Social Care Worker