Reactive Repairs Service
If you would like to report a repair please email repairs@arkha.org.uk or call the Ark Repairs Number – 0131 478 8143. Please provide as much information as possible about your repair and a member of our Asset Team will discuss this with you or your representative. You will be informed how quickly your repair will be carried out and by which contractor.
If you would like to provide feedback from a recent repair, please complete this form or email repairs@arkha.org.uk.
Reporting Emergency Repairs out of office hours:
An Emergency Repair must be reported when there is either a risk to your health and safety or there is a risk of serious structural damage. 
Emergency Repairs will be attended to as soon as possible to make safe only, with any follow up work instructed the next working day. 
To report an Emergency Repair contact our preferred contractors directly on the details below: 
TYPE OF EMERGENCY

AREA

CONTRACTOR

CONTACT NUMBER

GAS CENTRAL HEATING BREAKDOWNS

All Areas

Richard Irvine

0131 654 4400

OTHER EMERGENCY

Forres

Buckie

MacDuff

Fraserburgh

Peterhead 

 Inverurie

Aberdeen

Portlethen 

Heatcare

01343 842 042

Forfar

Arbroath

Blairgowrie

Perth

Fife areas

Rogersons

07946262427

Clackmannanshire

Falkirk

Edinburgh

Lothians


Borders

HF Group Ltd

0131 337 411

or

Freephone 0800 783 94800

 If you suspect a gas leak or smell gas:
Turn off the gas appliance and isolate the gas at the meter if you can
Open all doors and windows so the gas can escape
Put out cigarettes and do not use naked flames  
Do not touch electrical switches
Immediately call the National Gas Emergency Service on 0800 111 999. They will attend within one hour.
If you have a power cut, please call National Power Cut Helpline on 105
If you have no running water, please call Scottish Water on 0845 600 8855.
Right to Repair
Under the Right to Repair Housing (Scotland) Act 2001 tenants have the right to have certain repairs carried out within specified timescales. Tenants may be entitled to compensation if the repair is not carried out within those specific timescale. Timescales are dependent on the type of repair, but you can discuss this with our team. You can read more about Right to Repair here.
Response Times
Reactive Repairs are categorised under 3 headings, with a maximum response time for each category, as follows:
Emergency – 12 hours to make safe
An Emergency Repair is needed because there is either a risk to your health and safety or there is a risk of serious structural damage. This type of work includes things like:
• Unsafe power or lighting sockets or electrical fittings
• Loss or part loss of electric power
• External windows, doors or locks which are not secure
• Loss or part loss of heating if no alternative heating is available
• Toilets which do not flush (if there is no other toilet in the house)
• Blocked or leaking foul drains, soil stacks or toilet pans (if there is no other toilet in the house)
• Loss or part loss of water supply
• Significant leaking or flooding from a water or heating pipe, tank or cistern, water leaking through roof or fabric of the building due to external defect If you have a burst pipe turn off water at the stop cock.
Urgent – 3 days
Repairs that are not an immediate risk but may develop if not attended to or cause a significant inconvenience.
Faults at electrical fittings

Intermittent heating or water

Slow water leak

Crack in a pane of glass
Routine – 14 days
(10 working days) Any other common repairs that are required.
Joinery work such as a broken shelf

Repair to flooring or wall tiles

Loose internal doors, handles or frames

Plastering repairs

Clearing gutters or downpipes
Responsibilities 
The responsibility for repairs and maintenance in your home is shared between you and Ark. We aim to maintain our properties to a high quality standard by providing an effective repairs service which covers tenanted properties owned by Ark and properties which we have a responsibility to provide repairs for.
Ark Responsibilities
Structure and Exterior
Drains, Gutters and External Pipes (this does not include the clearance of blockages caused by tenant negligence)

The Roof, Outside Walls, Outside Doors, Windowsills, Window Catches, Sash Cords and Window Frames, including External Painting and Decoration

Internal Walls, Floors and Ceilings, Doors, Door Frames, and Internal Staircases and Landings (but not including Painting and Decoration)

Chimneys, Chimney Stacks and Flues (but not including sweeping)

Pathways, Steps or other means of access

Plasterwork

Integral Garages and Stores

Boundary Walls and Fences

Making good damage caused by Acts of Vandalism/Criminal Activity provided they have been notified to the Police within 24 hours of occurring, or as soon as is reasonably practicable, by the Tenant or by someone acting on the Tenant's behalf.
Installations
We will maintain and keep in proper working order any installations Ark have provided for Space Heating, Water Heating and Sanitation and for the Supply of Water, Gas and Electricity including:
Basins, Sinks, Baths, Toilets, Flushing Systems and Waste Pipes, Showers, Water Tanks

Electric Wiring, Fireplaces, Fitted Fires and Central Heating Installations, Door Entry Systems, Communal TV Aerials and Extractor Fans

Ark owned Cookers, Dryers, Freezers, Fridges and Washing Machines

Carrying out Annual Gas Servicing and other Safety Checks
Your Responsibilities
You are responsible for all Minor Repairs, and all repairs that are not caused by fair wear and tear.
Your Tenancy Agreement gives more details but you are responsible for the following repairs:
• All damage caused either wilfully, accidentally or negligently by you or visitors to your home or garden
• Blocked Waste Pipes or Drains within the home
• Blocked Sinks and Toilets
• Replacing/fitting Tap Washers (Dripping Taps)
• Replacement Plug, Chains and Pull Cords
• Damage caused by leaks from tenants Washing Machines and Dishwashers
• Repair/replacement Toilet Seats
• Plugs and chains for baths and basins
• Internal Door Handles (including Drawer Handles)
• Window Handles
• Replacing Carbon Monoxide and Smoke Alarm Batteries
• Replacement internal Light Bulbs, Tubes and Starter Switches
• Resetting Tripped Electrics, if caused by a tenants electrical appliance
• Electric Plugs and Fuses
• Internal TV Aerials
• Internal Decoration
• Pest and Rodent Problems
• Replacement/Additional Keys
• Forced Entry/Door Repairs as a consequence of being locked out/loss of keys/Police Forced Entry
• Whirly Gigs and Washing Line Poles, Pulleys, Whirly Gig Ropes and Clothes Lines
Ark Housing Association can arrange for a contractor to carry out any of the above repairs, however, you will be invoiced for the costs incurred.
Pests & Vermin
Who is responsible for dealing with pest infestations? You may be responsible for dealing with a pest infestation if it has occurred due to something you have done or failed to do, for example if you have not disposed of rubbish appropriately, attracting vermin. Ark is responsible for the condition of your property so if an infestation has occurred due to certain repairs not being carried out, for example if there is a hole in the wall or if there is untreated damp resulting in pests then this is Ark's responsibility to rectify.
Alterations and Improvements
You may want to make an alteration or improvement to your property and to do so you will need permission from Ark.
You must contact your Maintenance Officer to discuss the proposed work, apply for permission in writing using the alteration and improvement request form here and obtain Ark's written permission before you start any work. A decision to approve or reject a request will be made within 28 calendar days of receiving your written request.
Alterations include a change which:
alters, removes or replaces any of the existing fabric of the building, its grounds or boundaries.
replaces an Ark fixture or fitting with one of their own which is of similar quality or standard as the original, e.g. kitchen units or internal doors.
permanently removes an existing Ark fixture or fitting.
Improvements include a change which:
replaces an Ark fixture or fitting with one of their own which is clearly of a higher standard or quality.
installs an item where there is none at present, e.g. a new shower
extends the floor area of the property in any way, e.g. by adding a conservatory or a porch.
Click here for information about Medical Adaptations.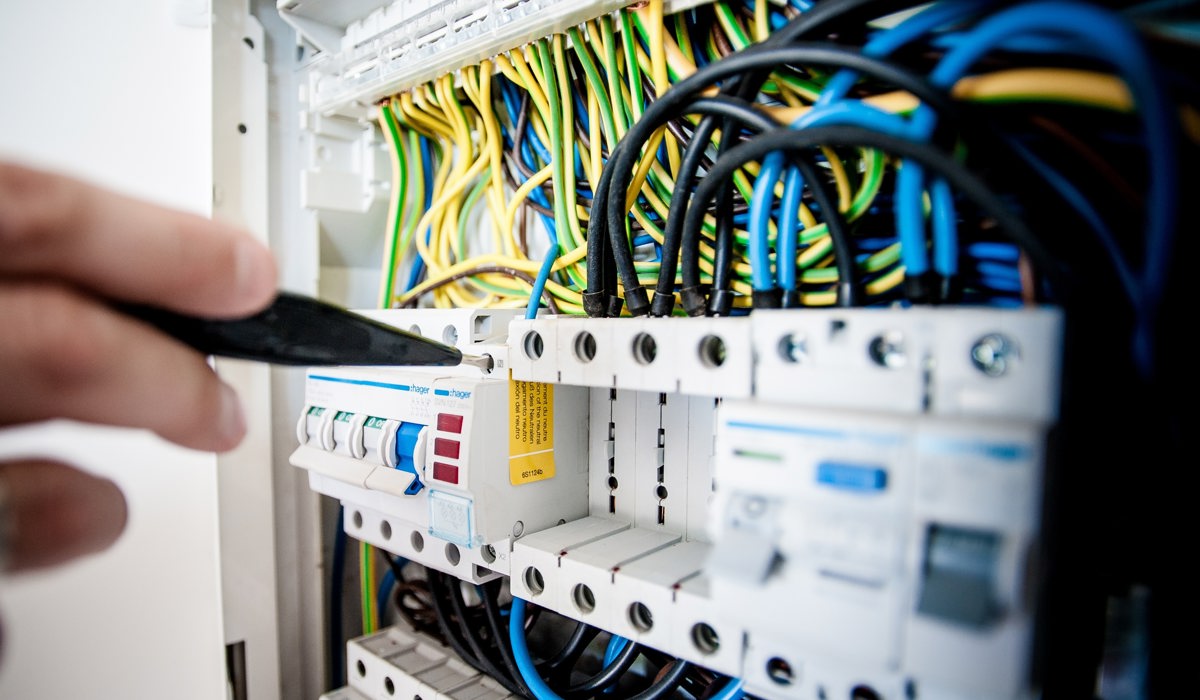 Our Contractors
Ark Contractors can be found on the Ark Contractor List here. 
If you are interested in working with Ark, please refer to Ark's Procurement Policy.
To get in touch with a member of the Asset Team please email repairs@arkha.org.uk